The CIE has had the pleasure of working with Leigh Atkinson for a number of years. He has produced distinctive portraits of our staff and offices which are used on our website and in our specialist reports.
Leigh's progressive ideas reflect a fresh and modern approach to our brand and to our clients, and we look forward to continuing our professional arrangements with him in the future. 
Lee Anne Howse, The CIE.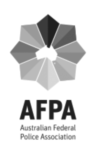 The Australian Federal Police Association has worked with Leigh Atkinson on several occasions for our corporate strategies. We were thrilled with the results of Leigh's work. Along with a series of staff and Executive corporate portraits, he also produced a highly-polished industrial campaign video. The campaign was a success, in no small part thanks to Leigh's outstanding work. We would like to thank Leigh for his professionalism, commitment to quality and good-natured personality. We look forward to working  with him again in the future.
Mel Atlee, AFPA